EPDM closed cell foam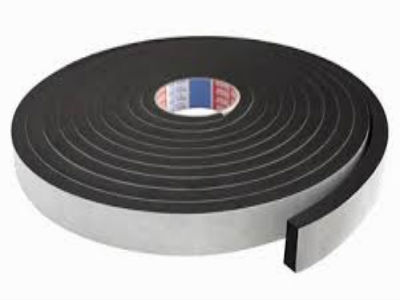 EPDM rubber closed cell foam coated on one side with an acrylic adhesive. Colour black.It is non-staining, non-corrosive and non-conductive. FDA approved to Section 17726 (non-poisonous, non-carcinogenic). Will not contaminate drinking water. Non-toxic and flame retardant to FMVSS302.
Medium density foam with good recovery and watertight at 10% compression. Available in thicknesses of 1.6mm, 2mm, 3.2mm, 4.8mm, 6.4mm, 9.5mm, 12.7mm and 19mm.
Used for sealing in facade systems, electrical enclosures and switchboards, exterior and interior lighting, industrial access doors and hatches on boats, domestic and commercial glazing systems and externally mounted air conditioning equipment.