Fleeceband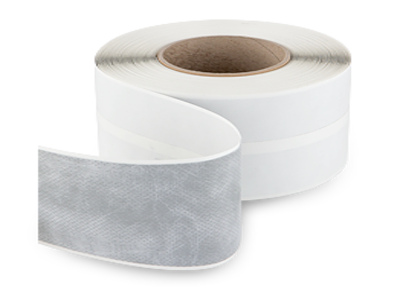 Fleeceband is a butyl tape laminated with a non- woven polyester fleece. Available in black or grey. A wide range of dimensions can be supplied.
Good adhesion to a wide range of substrates, the product is highly conformable, remains flexible throughout its service life and is easy and accurate to use. The fleece will accept paint, plaster, cement and adhesives.
Used to seal floor to wall joints and around drains in wetrooms.
Sealing cracks prior to plastering, for sound-deadening and applications to prevent air-leakage.