Medium PVC closed cell foam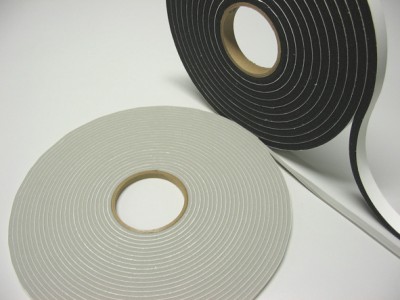 Medium density closed cell foam coated on one side with an acrylic adhesive. Available in black or grey. A medium density foam that provides a reliable water tight seal at 30% compression.
Standard thicknesses of 1.6mm, 3.2mm, 4.8mm, 6.4mm, 9.5mm and 12.7mm. Rolls are reverse wound for quick, easy and clean application. The foam has good recovery after compression, is UV resistant and has good resistance to dilute acids and alkalis. Foam is 'swirl free' which allows the user to drill through the foam after it is applied.
Suitable for sealing around electrical panels in petrol pumps, between logs in kit homes and is excellent as a water proof seal in residential aluminium windows. Available as die cut gaskets for sealing aluminium and timber windows.