Plain aluminium foil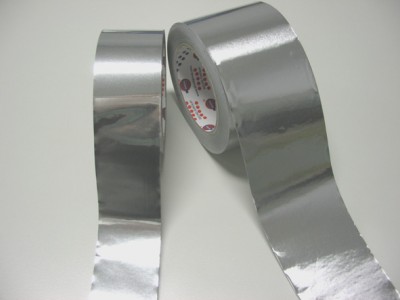 A 40 micron pure aluminium foil coated with a high tack permanent acrylic adhesive, laminated to a silicone coated release liner for the protection of the adhesive and ease of handling. Aluminium backing has good conformability, low moisture vapour transmission and emission values along with high reflectivity of heat and light. Resistant to UV light and aging.
Suitable for joining and sealing foil faced fibreglass insulation around duct work and creating moisture barriers in refrigeration units. Excellent vapour barrier or heat shield tape. Ideal for joining aluminium laminated insulation panels, sleeves or other materials.