Reinforced aluminium foil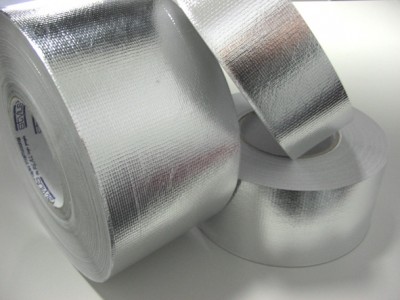 Pure aluminium foil with cotton mesh reinforcement and coated with a high tack, permanent acrylic adhesive. Aluminium backing has good conformability, low moisture vapour transmission and emission values along with high reflectivity of heat and light. Also resistant to UV light, temperature and aging. Foil backing is flame retardant to AS/NZS 1530.3-1999. Tape can easily be torn by hand whilst retaining high tensile strength.
Suitable for joining and sealing foil faced duct insulation on sheet metal and flexible air conditioning duct work. Can be used to join and seal foil insulation used in wall and roof applications. Creates an excellent vapour barrier that will stop moisture from penetrating the insulation material under the foil insulation.